Efficient flexo stack press machines:
Compact with color units arranged vertically.
The stack flexo printing technology features compact print stations with easy access to chamber doctor blade systems arranged vertically one above the other. Between the print units, driers may be installed so that subsequent colors can be applied to the substrate without merging into those previously printed.
These driers may utilize hot air, infra red or ultra-violet light, depending on the application. For efficient drying VelociDryer™ by TRESU is recommended.
Flexo stack printing solutions are configured to customer specifications:
• Up to 3 colors on each stack without platform
• Up to 6 colors on each stack with platform
• Print width from 400 mm to 1700 mm
• Speed up to 600 m/min
• Register control with minimum waste
• 100 % controlled web-tension
• State of the art drying process with VelociDryer™ by TRESU drying technology
Stack presses are less suitable for thin or extensible substrates. For those kind of applications the multi-station inline flexo print design is better suited.

FLEXO STACK PRINTING PRESSES:




This flexo stack unit shows a 5-color flexo stack press with drying units between printing stations and in this installation, there is a larger drying unit after the individual drying units as well.




All 5 units are semi servo driven and feature a precise register in an application printing envelopes.




By means of a floor railing system this flexo stack unit can be switched between 3 lines producing envelopes.




The flexo stack print unit features fast job changes with TRESU's proven sleeve change system and prints at speeds up to 350 m/min with a 360 mm web width.




Using TRESU chamber doctor blade systems on all print units positioned vertically on the unit, precise doctoring with high print quality and efficient production with fast job changes workflows are accomplished.





FLEXO STACK PRINTING PRESSES - INLINE RETROFIT UNIT:

This 4-color stack printing press is retrofitted inline in a converting line for bags. Dryers are placed between the printing units and an additional drying unit is placed after the print units.




The stack press features semi servo driven units enabling 2 different web paths - operating either 4 + 0 or 2 + 2 - just by adding this additional retrofit unit.
The print capacity is 180 m/min with a web width of 1250 mm.




TRESU flexo retrofit units can be supplied with:
- Proven sleeve change system for fast job changes
- TRESU Chamber doctor blade systems for precise doctoring
- VelociDryer™ by TRESU drying technology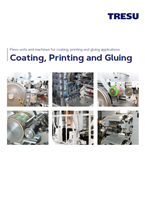 Click to download our brochure

Our flexo stack printing concept can be integrated in different ways - feel free to reach out and let us discuss how to find the best stack press for your application.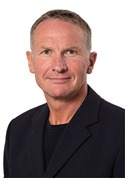 NIELS WESTERGAARD,
SALES AND TECHNICAL MANAGER
Mail: nwe@tresu.com
Mobile: +45 2374 5599