TRESU Flexo Innovator
For lean manufacturing in high-end package converting the TRESU Flexo Innovator offers a fully modular flexo machine, a custom configurated mid-web flexo printing and multi-process finishing line for folding carton, laminates, metallic substrates and paper applications.
The Flexo Innovator is a mid-web flexo printing and finishing concept offering a modular platform and fast change-over times - available as roll-to-roll or roll-to-sheet.
Flexo Innovator is available in web widths from 670-1700 mm, and offers an unlimited number of print stations and numerous added-value options, including back side printing, cold foil, die-cutting, laminating, coating, embossing and sheeting. This platform provides a single-pass alternative to labour-intensive sheet-fed or CI-printing situations and allows converters a further development of customer relationships by becoming a single-source packaging supplier, especially to food retailers.
Narrow, mid or wide web inline Flexographic Printing

Fast job change with reduced waste for competitive production

Machines designed for perfect printing quality at high speeds

Unique drying system with optimized reuse of energy

Design with high level of flexibility and customization

Broad variety of substrates

High performance chamber doctor blade systems and ink supply systems

Intensive World Class Manufacturing training for operators and maintenance crew during projects
Genuine Spare Parts are available from our Global EU/Asia Webshop or Webshop US / Americas

Explore our customer service and technical support program: Customer Care


Flexo as key to sustainability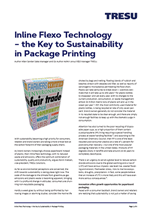 DOWNLOAD BROCHURE ANIMATION
Flexo Innovator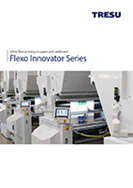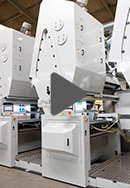 EN| | MP4|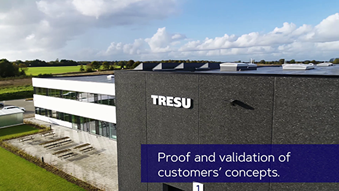 |MP 4|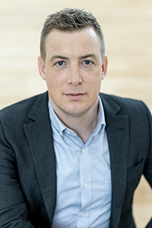 STEFFAN WARMING RASMUSSEN
VICE PRESIDENT
FLEXO MACHINES
EMAIL: SWR@TRESU.COM
MOBILE: +45 6141 0608