Title
TRESU at CCE 2023 in Munich, 14-16 March.
Main Image: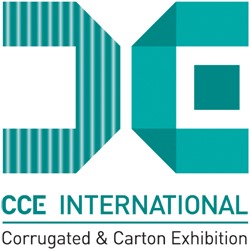 Long text:
At CCE International, TRESU presents a complete line of ancillary system solutions for automated regulation of ink circulation in corrugated applications minimizing waste, and optimizing uptime for corrugated printing applications.
TRESU exhibits at stand 2500 in Munich Trade Fair Centre, Germany from 14-16 March.
A highlight of the stand for corrugated applications is the TRESU MaxiPrint Concept, in 1600mm to 6000mm widths, is a carbon fiber chamber doctor blade with integrated cleaning nozzles for fast, efficient water cleaning of the chamber and anilox roll. The low-pressure cleaning mechanism ensures minimal water loss during cleaning and limited ink loss during the cleaning cycle.
TRESU offers chamber doctor blade systems up to 6000mm width, together with ink supply systems that provide a fully enclosed means of supplying ink and coating media to the press. They are designed for integration with new and existing presses, they optimize quality consistency, output and press uptime, while dramatically reducing waste, manual input requirements and emissions.TRESU's chamber doctor blade systems, in light-weight corrosion-resistant carbon-fibre or ceramic constructions, provide clean, uniform printing and efficient drying, at faster speeds.
With the new and fully automated H5i G3 coating supply system for WB, UV or e-beam coating applications - printers can easily and efficiently automate and control special coating applications and special demanding circulation tasks with high viscosity, high pressure, high flow, high speed and high temperatures.
The automated F10 iCon ink supply system regulates ink flow, pressure and viscosity, providing constant, accurate ink density on the printed substrate without air contamination. It achieves thorough automatic cleaning, with a complete ink-change cycle down to 5 minutes, returning a very large proportion of unused ink to the bucket.
A key feature enabling their high performance is TRESU's "Pressure Control Technology" eliminating micro-foaming and leakages. The chamber doctor blade system also features the industry's fastest and safest blade exchange as standard, with pneumatic or eccentric clamping systems.
Extending the performance of corrugated printing technology, TRESU provides the industry's fastest change of doctor blades, a full line of polymer, carbon steel, stainless steel or tool steel doctor blades together with a genuine range of end seals in felt, foam or EPDM.