Title
Information regarding Russia's invasion of Ukraine.
Main Image: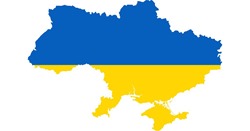 Long text:
TRESU is following the situation in Ukraine with great concern and our thoughts are with the people of Ukraine, the millions of people impacted and with the people of Russia who are against the war.
Being part of the Altor Equity Partners group, TRESU A/S and all our subsidiaries act in full alignment with Altor regarding our business activities with Russian and Belarusian companies.
Russia's invasion of Ukraine means that until further notice TRESU is suspending business with and shipments to any Russian or Belarusian company:
"The board of directors of all Altor Funds, Altor Equity Partners, as well as the partners of Altor Equity Partners, have earlier this week unanimously decided to request all portfolio companies to stop all business activity with Russia and Russian companies as well as Belarus and Belarusian companies. There is in our view currently no room for any business activity in the region, regardless of whether the current sanctions allow any such business activity or not to be conducted."
We would like to express our deepest solidarity with all of those who are affected by what is now happening in Ukraine.
TRESU Management