Title
Printing United in Las Vegas, 19-21 October
Main Image: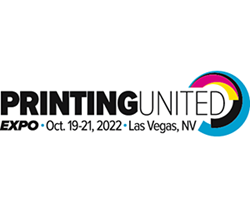 Long text:
September 2022
At Printing United in Las Vegas, TRESU will be presenting high performance ancillary printing systems and equipment, doctor blades and end seals as well as dampening water coolers at booth N2270.
The new third-generation ink and coating circulation technology is represented in a range of color- and coating circulators enabling sheet-fed and web printers to save resources while exploiting high speed coating, with full control and no the risk of micro-foaming and blisters. The new H5i G3 coating circulator pushes the boundaries for automated high-quality coating operations with high pressure and high viscosity and flow, built-in intelligence, connectivity and data opportunities.
The high performance and proven TRESU chamber doctor blade systems are available in widths from 185mm to 6000mm and feature Pressure Control Technology enabling clean blister-free print with fast drying characteristics and improved gloss values at high print speeds. TRESU chambers are available for WB, UV or solvent based inks and coatings and are available in carbon fiber, aluminum and a ceramic surface alternative is also available.
TRESU XL blade holders enable a fast shift to thicker polymer doctor blades.
TRESU dampening water circulators offer an innovative control platform that easily integrates to any sheet-fed or web offset printing press.
Extending the performance of customers' printing technology TRESU's Customer Care program provides customers with a comprehensive range of genuine and proven spare parts. The industry's fastest change of blades, a full line of polymer, carbon steel, stainless steel or tool steel doctor blades together with a genuine range of end seals in felt, foam or EPDM completes the picture of TRESU's consumables portfolio for the printing industry.
Nick Gerovac, TRESU comments: "TRESU's wide range of high performance ancillary printing systems, provides brand owners and converters with a lifecycle partner for automating printing and coating processes, reducing setup times, eliminating waste and assuring predictable, repeatable results. We are looking forward to meeting you at N2270 in Las Vegas"
About TRESU
TRESU is a leading flexo technology lifecycle partner offering flexible, customized solutions of flexo printing press machines and ancillary products and parts for flexo, digital and offset printing to the graphic industry. TRESU has 40 years of experience and expertise in the development and production of engineered solutions for this industry and supplies directly to end-customers, OEMs and partners.
Press Information
Soren Kristensen, Head of Global Marketing, TRESU
Email: skr@tresu.com