Title
Partnership Performance at the FTA Fall event, Louisville, KY.
Main Image: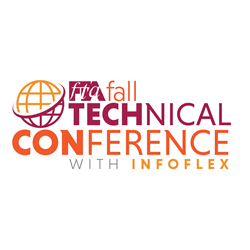 Short text:
TRESU represented at the FTA Fall event (US) 9 - 11 October, Louisville KY (US).


Long text:
At the upcoming fall event of the Flexographic Technical Association in Louisville, Kentucky, TRESU showcases a wide and proven range of high performance automated ancillary printing equipment optimizing ink- and coating supply and the Overall Equipment Effectiveness (OEE).
This year we introduced a new modular service concept further extending performance.
New modular service concept
TRESU now introduces a modular condition-based service program, where customers can choose and pick the modules they need – and benefit from a hands-on thorough machine condition analysis of the specific equipment to enable long-term planning of equipment, parts, and services.
Extending the lifetime performance of customers' equipment, we offer solutions for every step of the journey and with global reach and local presence we respond quickly to any issue.
Based on customer requirements we put together a unique service agreement optimizing Overall Equipment Effectiveness (OEE) throughout the entire product lifecycle.
The service concept adds to a wide range of aftermarket consumables with proven doctor blades in polymer, carbon steel or stainless steel, genuine TRESU end seals in felt, foam or EPDM and cleaning detergents enabling faster cleaning cycles and less downtime for UV, WB and solvent based printing applications.
High-speed in-line flexo printing
Optimizing OEE the TRESU Innovator presses combine outstanding print quality, high speed and fast job changes and are available in widths up to 67".
The presses are custom-configured multi-process, inline printing and converting presses for folding carton board, paper, laminates and metallic substrates.
The press provides efficient single-pass printing of water-based, solvent and UV-curable inks.
With high-speed unit-to-unit air drying, automated ink supply and quick change sleeve systems, the press provides a stable, efficient printing platform at speeds up to 2,600 ft/min.
Proven high performance automated ancillary printing equipment.
TRESUs proven range of chamber doctor blade systems are supplied in carbon fiber, aluminum or with ceramic surfaces in any size - from narrow web labels and up to wide webs for corrugated board printing. Featuring pressure control and the fastest blade change of the industry, the proven TRESU chamber doctor blade systems optimize quality and minimize downtime for job changes.
The proven pressure control system from TRESU is provided in an automated enclosed solution where the supply of ink is regulated from the bucket to the press to optimize quality and optimize quality consistency and efficiency – further supporting OEE.
With an accumulated 40 years of engineering print knowledge TRESU offers complete customized multi-station flexo printing machines as well as single units for inline printing - or coating - to leading global brands across the world within folding carton, lottery, flexible packaging, liquid packaging, paper, nonwoven, tissue, plastic bags, paper packaging and wallpaper industries.
Extending performance with TRESU
With 40 years of accumulated industry experience and in-depth knowledge of printing machines together with strong engineering capabilities and a full range of genuine spare parts, TRESU extends performance of customers' equipment worldwide to keep optimizing the value from their TRESU high performance printing machines and equipment. TRESU presents a complete range of genuine end seals in felt, foam or EPDM and proven doctor blades in polymer, carbon steel or stainless steel.
About TRESU.
TRESU is a highly specialized company offering flexible, customized solutions of flexo printing press machines and ancillary products and parts for flexo, digital and offset printing to the graphic industry. TRESU has 40 years of experience and expertise in the development and production of engineered solutions for this industry and supplies directly to end-customers, OEMs and partners.
Soren Kristensen, Head of Global Marketing, TRESU
skr@tresu.com