Title
New Head of Sales TRESU Ancillary US
Main Image: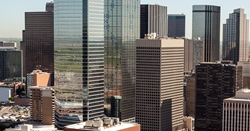 Short text:
Strengthening our commitment in the US market and the Americas region, we now take a step further to a renew our commitment hand in hand with upcoming product developments based on TRESU's long experience delivering proven print technology.
Long text:
With our new colleague and Head of Sales TRESU Ancillary US, Nick Gerovac, TRESU now expands its US ancillary equipment business to match the increase in customer demand for chamber doctor blade systems, ink- & coating systems and other ancillary equipment for the printing- and coating industry.
Nick Gerovac, former Director of Sales for VITS International, joins TRESU with 25+ years of experience in the printing and packaging industry. Nick will be working out of Chicago.

Nick Gerovac,

Head of Sales, TRESU Ancillary US

nge@tresu.com

+1-630-853-9309
The US TRESU Ancillary sales team is headed by Nick Gerovac, working together with Sales Director Mike Stock, they now handle customer requests and projects for the proven technology of TRESU ancillary equipment, chamber doctor blade systems and ink- & coating systems other ancillary equipment in the US and Americas region.

Together with our dedicated US Customer Care department and After Market Manager Michael Sandler, we now have a great team in place serving the ancillary equipment business in the US.