Title:
Looking to Upgrade Your Production Line?
Main Image: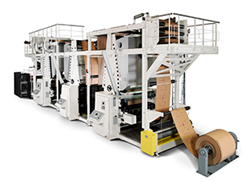 Long text:
If you think, that the current business climate is not mature for any large capital investments, then there are many other efficient ways to upgrade or retrofit your production line – and achieve a fast return on the upgrade.
Increased productivity: Upgrade existing equipment
Sustainability: From solvents to WB printing and coating
New features: Add functionality to your line
Retrofit Solutions: Coating, Printing or Gluing:
Sleeve change system: Print and anilox roller
Hot-air drying: IR, UV or EB curing system
Improvements of tension to reduce crimping
Double sided printing or higher speed
Freestanding or in-line units
Contact sales@tresu.com for details on how we can upgrade or retrofit your installation.