Title:
Folding Carton Webinar with TRESU, KODAK and BWP Zerand
Main Image: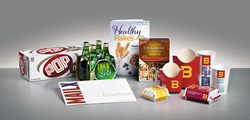 Long text:
Creative and Sustainable Folding Carton Production with Lower Cost:
You can have it all!
Join industry leaders TRESU, KODAK Inkjet Digital Solutions and BWP Zerand to review key concepts, driving the changes in creative print flexibility, sustainable print quality and efficiency in folding carton production.
Register for the webinar on June 18, 2020 at 2 pm CEST- click here.
During this webinar subject matter experts will cover key concepts and innovative solutions followed by time for questions:
TRESU

technology enables sustainable HD-quality printed folding cartons at the industry's lowest cost in a single pass. Ronni Nielsen, Vice President, TRESU explains how.

KODAK I

nkjet Digital Solutions deliver the highest speed, quality and lowest cost production for variable data and short run printing - illustrated by Dan Denofsky, WW Director OEM Partnership Development, KODAK

BWP Zeran

d offers a more efficient way to produce folding cartons with 25,000 sheets/hour in one operation, less waste, less operators, less WIP and less space - elaborated by Steve Brimble, VP Strategic OEM Accounts, BWP Zerand
Join us for a great hour of folding carton inspiration.