Title:
COVID-19: Visitor guidelines for TRESU
Main Image: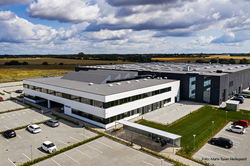 Long text:
We have been monitoring the situation around the development of COVID19 globally and in Denmark and over the last week the development has picked up and COVID 19 seems to gain further momentum.
Due to the safety of our employees and people visiting TRESU's sites around the world, we naturally follow the guidelines recommended by international and local authorities in the countries, where TRESU is present.
Our offices and our factory are still in operation, but we have implemented visitor guidelines and restricted access to our locations, so if you plan a visit to TRESU, please reach out to your contact person before you visit us and before you plan your travel in order to ensure, that your visit can take place in accordance with recommended guidelines.

Please consider if your visit can be replaced by online virtual meetings instead.