Title
COVID-19: TRESU at trade fairs 2020 - 2021
Main Image: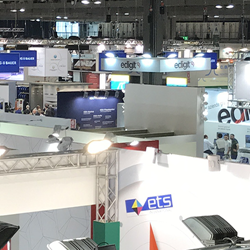 Long text:
With the health and safety of our customers and employees in mind, TRESU has decided not to participate in any trade fairs or events until further.
Due to the lack of visibility how COVID-19 will develop, TRESU has cancelled participation at any exhibitions for the rest of 2020 and for the first 6 months of 2021. This means that TRESU is not exhibiting at drupa 2021.
TRESU is still signed up for trade fairs in second half of 2021 and will be monitoring the situation around these closely. For more details on our trade fair participation we keep an updated list of our trade fair participation on our homepage.
We hope the COVID-19 pandemic will soon come to an end and look forward to the trade fairs we plan to attend in the second part of 2021.


We invite interested customers to join us on-line for a live demonstration and presentation of our products and technology.