Title:
TRESU presents high-performance flexo ancillary and lottery printing machine solutions at Labelexpo Europe 2017
Main Image: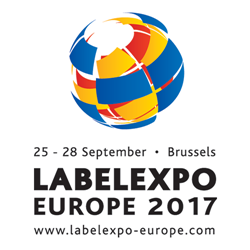 Short text:
At Labelexpo Europe 2017, TRESU Group (Booth 7D53) highlights its comprehensive range of ancillary products for ink flow in flexographic label and package printing situations, along with video presentations of its complete printing and converting lines for lottery and game cards.


Long text:
TRESU's ancillary programme includes an extensive range of chamber doctor blade systems for narrow, mid and wide-web flexo applications, as well as ink supply systems, providing a complete solution for automating ink flow throughout the flexo press – from bucket to substrate. This results in significant reductions in material and ink waste, setup times, emissions and manual intervention as well as high quality consistency at speeds that can exceed 600m/min (approx. 2000ft/min).
Chamber doctor blade systems deliver uniform print quality print and ease of use
The TRESU chamber programme includes lightweight, corrosion-resistant carbon fibre and ceramic variants and covers all flexo printing situations, in widths from 185mm to in excess of 6000mm (236in). Assisted by the company's patented seals and constant pressure maintained by the supply system, TRESU chamber doctor blades prevent leakage and air contamination, thereby ensuring clean, blister-free print results with fast drying characteristics, better reflection and higher gloss values. When doctor blades need replacing, TRESU's patented clamping systems enable changeovers in less than two minutes.
Among the chamber exhibits is the closed-cassette FlexiPrint Reservoir, ideal for many narrow-web uses. The portable chamber slots easily into position, facilitating fast setup chambers, including when printing processes are interchanged. FlexiPrint Reservoir needs no pump and operates at press speeds of up to 300m/min (984ft/min).
For wide web and corrugated flexo applications between 1600mm (63in) and 6000mm (236in), the carbon fibre TRESU MaxiPrint Concept cuts cleaning time and improves quality consistency. Comprising a closed chamber, an ink supply unit, and a cleaning cycle, MaxiPrint Concept offers fast, automatic internal cleaning, corrosion-resistance, improved print quality consistency and reduced ink loss. Its chamber features integrated cleaning nozzles with robustly designed water-shot mechanisms, for a complete ink change and cleaning cycle within 3-5 minutes. MaxiPrint Concept is designed for new OEM solutions as well as retrofit projects on existing machinery.

The F10 iCon ink supply system for lean ink management
TRESU's F10 iCon ink supply system regulates ink flow, pressure and viscosity from the bucket, through the chamber, to the press, maintaining constant, pre-set ink density values for complete production runs. When ink changes are required, the F10 iCon system carries out fast and thorough cleaning of the chamber automatically, and returns almost all unused contents to the bucket for reuse on subsequent jobs. With the F10 iCon, simultaneous ink change cycles on printing stations takes minutes, delivering significant time and materials savings per job.

High-performance flexographic printing line for lottery cards
There will be video presentations of TRESU Solutions' flexographic printing line, for printing instant lottery tickets and gamecards.
With its automated controls, stable servo-driven build and capability to include numerous high-value printing and finishing processes, the TRESU lottery printing line provides a productive solution for converting foil and cards between 114 µm (4.5-point) and 609 µm (24-point) thickness into secure, high-end products. Features of the press include inkjet imaging towers to print variable game data, along with integrated drying and curing systems to allow easy switching between aqueous, solvent, and UV-ink sets at several printing stations.