Title:
New Area Sales Manager in EMEA
Main Image: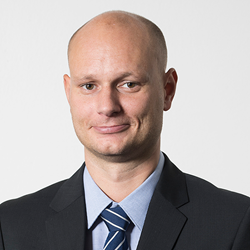 Short text:
TRESU Group is pleased to announce the appointment of Ronni Nielsen in order to strengthen our commercial team. As area sales manager in EMEA, Ronni Nielsen will further develop and expand the TRESU Solutions business division, which concentrates on advanced flexo inline printing lines, in these regions.
Long text:
Ronni Nielsen has an academic and career background in mechanical engineering (B.Sc). He has applied his expertise to designing flexo printing presses and has several years' experience in selling advanced machines to both original equipment manufacturers and end users.
Allan Sander, vice president - TRESU Solutions, comments: "With our growing market demand we were looking for the right candidate to increase our sales force. Ronni has the technical knowledge to sell our high-performance Flexo Innovator printing line along with the understanding of how important it is to build and maintain a long-term, close relationship with the customer before, during and after a sale. Ronni is already well-known in the industry and we are sure he will be the perfect match."