Title:
Virtual Tour: TRESU is Open for Visits...
Main Image: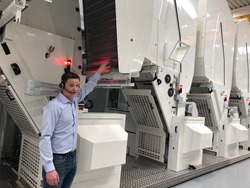 Long text:
Well, it´s no secret, that we all feel the impact of COVID 19 and we can´t travel to visit our customers at present.
Instead we offer to let our customers visit us…virtually.
We are happy to announce, that we are open for live video visits and we would be happy to give a guided live video tour of our factory, products and showroom.
If you have an interesting project and want to know more about flexo printing technology and about TRESU – we are open for your visit!
Contact sales@tresu.com to set up a guided factory tour or product demonstration.