Title:
Komori Open House Autumn 2018
Main Image: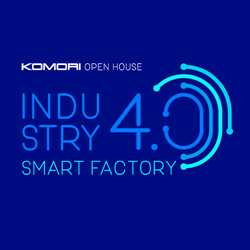 Short text:
TRESU Group is proud to announce its support at the Komori Open House event at Komori International in Utrecht from November 7-8, 2018. Komori has organized a unique event with great potential for creating new leads, prospects and talks with existing and new customers for the entire EMEA.

Long text:
TRESU is exhibiting and showing the TRESU Pressure Control Technology, consisting of the TRESU Chamber Technology and TRESU Li series of Coating Circulators and TRESU Xi Coating Conditioners on Komori presses at the pressroom, and along with our table top booth we were able to discuss coating applications for all aspects of offset print.
The TRESU UniPrint Combi chamber doctor blade system in a streamlined and compact design
for perfect handling. With TRESU Combi technology the solution is with flow operation for standard
coatings and new pressure control technology for foam elimination of sensitive coatings. With a
uniform blade clamping for high quality doctoring and the patented TRESU E-Line clamping system
for fast doctor blade change. For water-, UV- and solvent based inks and coatings.

You can read more about the TRESU UniPrint Combi chamber here - UniPrint Combi